Your Premier Atlanta Area Vein Specialist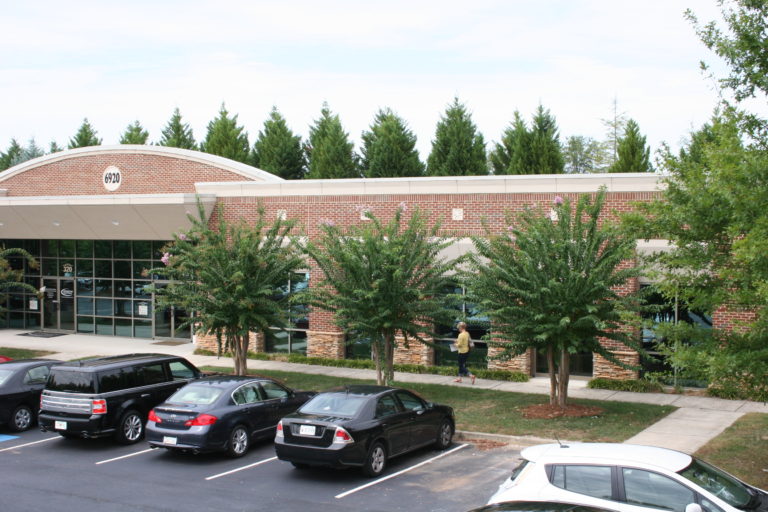 The Vein Center at Johns Creek is in Suwanee, Georgia and is located at 6920 McGinnis Ferry Road in Suite 340.
The Vein Center at Johns Creek is the premier vein treatment center in north Georgia and is dedicated to medical and cosmetic vein care. Our quality care vein treatment center offers state-of-the-art technology within elegant and comfortable surroundings. The Vein Center at Johns Creek is the varicose vein and spider vein treatment center of choice for anyone who is experiencing vein disease.
Varicose veins and spider veins can be painful and unsightly, but the fear of having them corrected may be greater than the aggravation of living with them. At The Vein Center at Johns Creek, Dr. William H. Johnson, MD uses only the latest procedures and advanced technologies to treat all of your vein issues. The treatments they offer are non-surgical, nearly painless, and there are no restrictions on your activity after you leave our comfortable offices. Treatments are convenient and fit into your busy schedule with most treatments completed in about 30 minutes. Trust the vein care specialist, Dr. William H. Johnson, who has performed thousands of varicose and spider vein treatments, and will provide you with superior care as well as superior results.
It is our pleasure to do everything we can to ensure that you have an optimal experience from the moment of your free, initial consultation through the final result of your medical and/or cosmetic procedures. The goal of the consultation is education and information. We want you to walk away with all questions answered about the treatment(s) you are considering. This is also a chance for you to express your concerns, to learn about the various options available to achieve your goals and to meet and feel comfortable with William H. Johnson, M.D., F.A.C.S. and our staff. We will fully explain your proposed treatment plan and make sure you understand financing, payment and possible insurance coverage.
The Vein Center at Johns Creek is located at 6920 McGinnis Ferry Road, Suite 340, Suwanee, GA. We are open 5 days a week, Monday through Friday from 8:30 a.m. to 4:00 p.m. Dr. William Johnson has patients referred to him for vein treatment from all over the Atlanta metro area including Alpharetta, Roswell, Cumming, Duluth, Sugar Hill, Lawrenceville, and Buford.