Patient describes his experience from his treatment of venous reflux disease:
What a great experience and relief! I thought my legs were just tired and out of shape, but it turns out I also had a condition called "venous reflux disease", which if left untreated could worsen over time. I described the condition to others (in layman's terms) as "robbing my legs of horse power". My symptons were legs that tired and ached easily (soon) into a leisurely walk and I experienced some "restless legs" when reclined or laying down. Fortunately, following an ultrasound on my legs that confirmed Dr. Johnson's suspicions, he recommended and performed the "ClosureFast" procedure. Not only has it relieved me of the prior symptoms, but also of the unsightly (bulging) appearance of veins running up and down my legs!
Verified patient of Vein Center at Johns Creek. Feb. 2017
Nurse Tells Her Story of Varicose Vein Treatment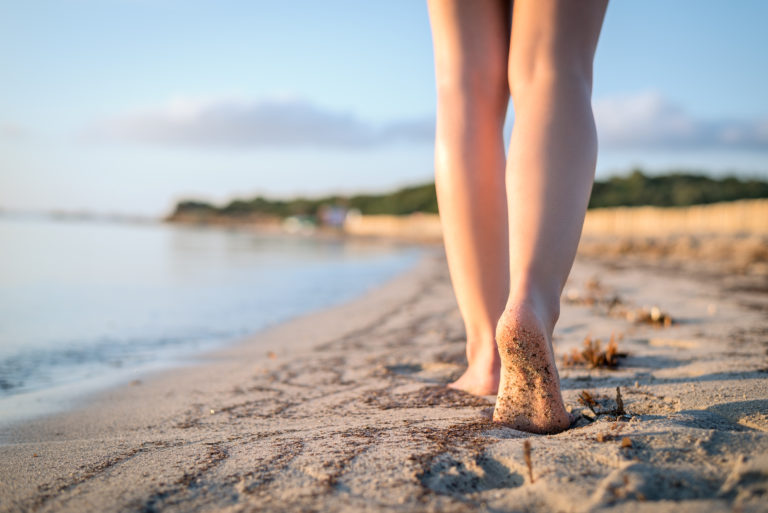 As a nurse, around age 30, my legs constantly ached after being on my feet for 8-10 hours. But, since there was no swelling, I thought it was normal. After 2 pregnancies, and 2 of my sisters having varicose vein "stripping", I still did not think that was a problem for me. Three years ago, I developed venous stasis, (blueness, and dark spots around my ankles and lower legs). My primary physician said I should just wear compression hose forever, with feet elevation at night. After 2 years and hot summers wearing compression hose, inability to walk the beach or wear open sandals,plus compression knee highs and shorts are not in vogue, I was doomed to cropped pants and closed shoes, plus the worry of developing stasis ulcers. I had a surgical consult for surface veins, and after Ultrasound Mapping, a diagnosis of venous re-flux (varicose veins). Four months ago, I had both upper and lower leg vein ablation. The procedure was not uncomfortable, the 2 weeks of stocking was not so great, but wow, this summer of really hot days without compression hose is fantastic! The complete healing process took a couple of months, did not interrupt my work or activities, and WOW. color me on HAPPY WOMAN! Life is good,.... and cooler! Now spending my money doing fun things, enjoying vacation, wearing sandals again and, who knows, that bikini may come out of the closet-- and 80 will seem like 30 again!!