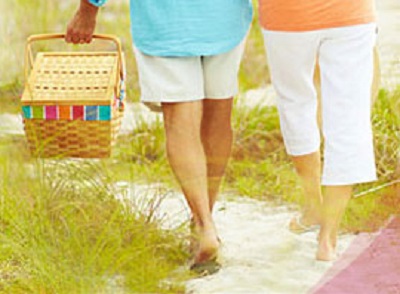 Swollen, twisted, and enlarged veins seen under the skin, known as Varicose Veins, can cause discomfort as well as embarrassment. Varicose Veins develop due to a weakening of vein valves and vein walls. The weakening of the valves causes the blood to pool, stretching the vein and causing it to protrude through the skin.
Varicose Veins may start out as a cosmetic issue but can then lead to more serious issues and including bleeding, ulcers, phlebitis, and poor circulation.
View before and after treatment pictures.
Types of Treatment
The Vein Center at Johns Creek offers many of the latest methods to meet your treatment preferences. The treatment method for treating Varicose Veins depends on the severity of the problem and whether the issue originates in the main vein trunk or the veins that branch off of that trunk. Eliminating Varicose Veins without eliminating the underlying source of the problem is an invitation for them to return. Treatment consists of two equally important steps:
Eliminate all reflux between the deep and surface veins to prevent new Varicose Veins from coming back.
Eliminate the Varicose Veins themselves.
The Vein Center at Johns Creek
At the Vein Center at Johns Creek, Dr. William H. Johnson, MD and his staff are devoted to offering the best quality vein treatment in a tranquil, relaxed, comfortable and professional setting. As well, the Vein Center at Johns Creek provides various options to fit your needs such as Sclerotherapy, and Ambulatory Phlebectomy.
If you have any questions or concerns about leg vein problems like Varicose Veins or Spider Veins, feel free to make an appointment or contact the staff. For easy availability, Dr. William H. Johnson is located in Suwanee, GA. He also serves the surrounding areas like Duluth, Lilburn, Alpharetta, Dunwoody, Chamblee, Doraville, Roswell, Sugar Hill, Buford, and Duluth.
Disclaimer
All information within this web page is not meant to take the place of professional medical advice. Be sure to make an appointment with Dr. Johnson or a specialist if you have any concerns.